I was recently reminded of this event by Guy Vickerman in Oz, and retrieved the report that appeared in the Classic MotorCycle of January 2013, from my archive.
The actual reporting and editing was rather scrappy, and the annotating of the two lower photos was reversed.
Never since that day have I seen so many Sopwiths together! There were nine of them, plus Keith's Veteran. We were allowed to start 'em up and ride round a small paddock. Except Keith, who gave his Vet some stick round what was strictly a pedestrian area!
Paul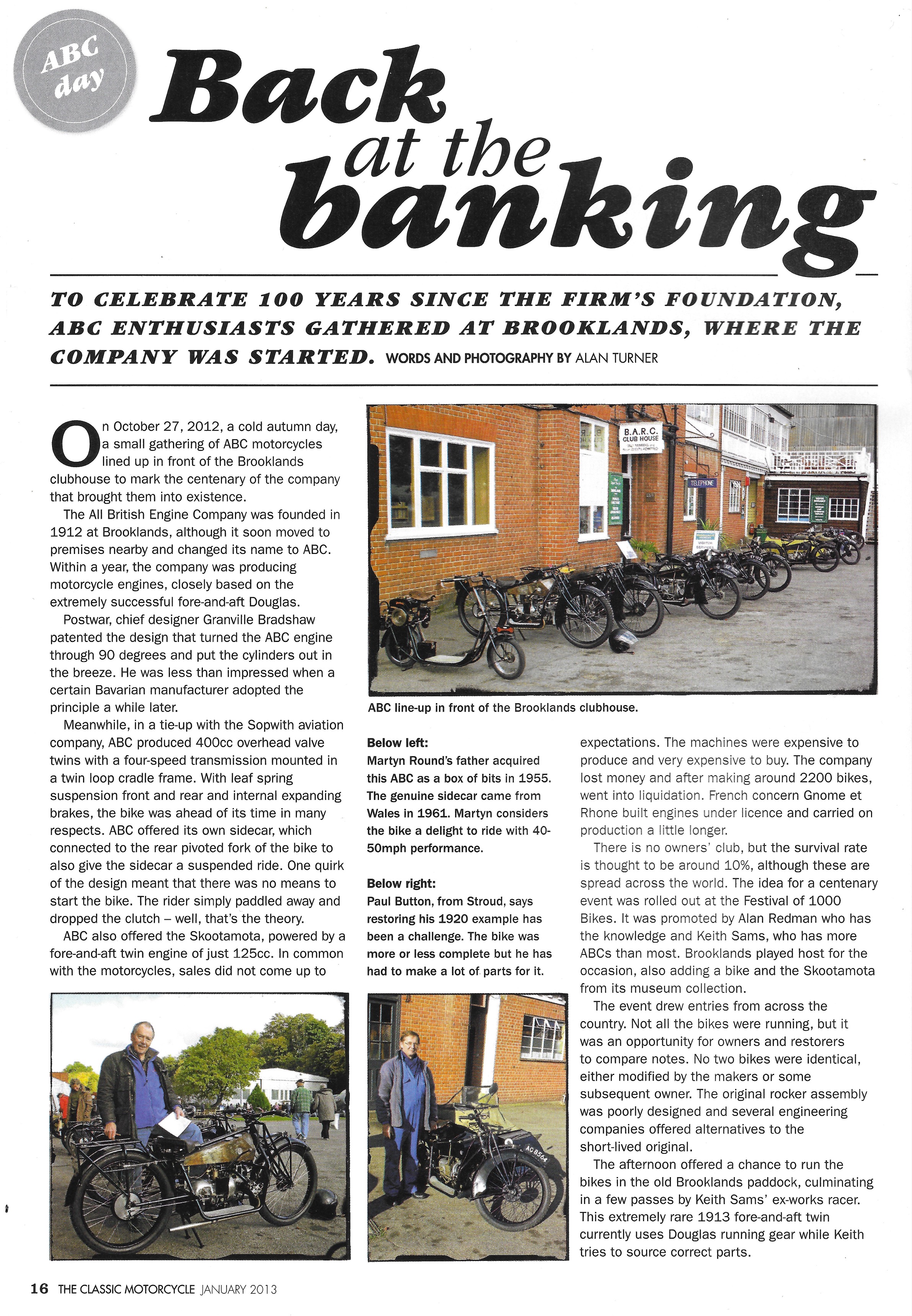 Paul Button